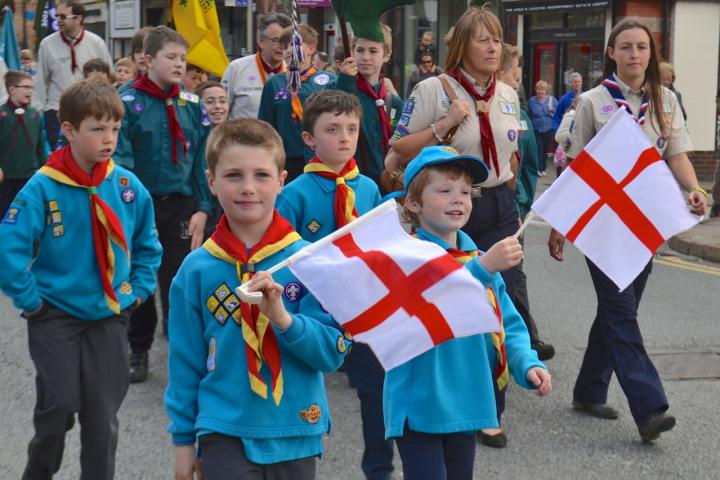 At the end of the month Alderley District Scouts will once again be parading through the village for their annual celebration of St George's Day.
Led by the District Scout Band, the parade will take place on Sunday 26th April, starting about 2.30pm. They will set off from the playing fields at Chorley Hall Lane and proceed down London Road to St Philips & St James Church.
Local people are encouraged to watch the march and support the young people, especially as this will be the last time the parade takes place in its current form as budget cuts mean that Cheshire police are no longer able to provide officers to manage the traffic.
District Commissioner, Stephen Buckley said "It is a shame as we know the village enjoys the parade but it really is not practical to manage the traffic on a busy road like London Road without the Police. We are grateful for the support of the Police over many years but we understand the realities they are facing. If one or two retired officers volunteered to help, then we would reconsider otherwise we will find another way to celebrate."
Chorley Hall Lane, London Road and Ryleys Lane will be closed from 2.30pm to 2.40pm for the parade on Sunday 26th April. Ryleys Lane will also be closed briefly from 4pm to 4.10pm.
Tags: