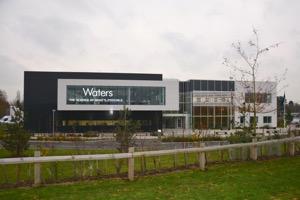 Cheshire and Warrington Enterprise Partnership are to host their first Business Breakfast Club at Waters Corporation HQ on Wednesday 4th March
This will be a series of monthly events aimed to encourage open dialogue with Cheshire and Warrington business leaders and providing extensive networking opportunities for companies attending.
At the initial event Brian Smith, VP Waters Corporation, will talk about the work of Waters in Wilmslow and LEP Chief Executive, Philip Cox, will share his experiences of his first 6 months in post and update attendees about the LEPs key priorities including delivery progress and the brave vision for the Cheshire and Warrington's economy.
A number of LEP Board members will be on hand to discuss how the LEP can better support business success, and there will be plenty of opportunity to network with other members of the LEP team and find out more about funding opportunities and business support.
The first Business Breakfast event will be held at Waters Corporation HQ from 7:30am to 9am. Light breakfast and refreshments will be served on arrival.
If you would like to attend the Business Breakfast Club on 4th March register on the Eventbrite website.
Tags: