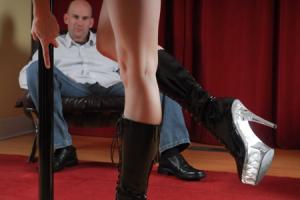 With the furore over Dobbies/Tesco planning application it seems a greater monster has slipped through the net unnoticed (by me anyway).
I was quite horrified to read the front page of the Wilmslow Express (25/6/09) that a Gentleman's Club (ie, strip club) is to open on Grove Street. How on Earth had I missed that shocker!! Is this really what we want up the road in Wilmslow?
I've been given to believe that Wilmslow, like Alderley Edge, is a 'desirable place to aspire to' and deemed within a 'golden triangle', which attracts visitors from surrounding areas. Are these the type of visitors we are wanting?