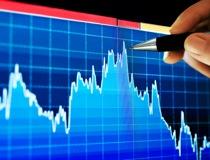 Alderley Edge and money are synonymous with each other and in these latter days of the credit crunch, we see Mr Brown and his Darling friend trying to do everything they can to bring a bit of life into the British economy (and into their chances for the next election!) whilst bankrupting the country in the process.
In the good times many local people would have their money tied up in stocks, shares and property but even though the current economic downturn is supposed to be bottoming out, is this really the way forward?
Maybe alternative investments need considering? The contemporary art market has taken a big speculatively fuelled dive recently, the majority of buyers in this market place are in it not because they thought Damien Hirst's works were the best thing since Rembrandt, but like the property game they felt as though they would be left out of a surging modern art market if they didn't get in there quick....well they have - out of pocket that is.
So where can we put our cash so that it is relatively safe which maybe has a tangible asset to back up our investment, and perhaps also even enjoy as well?
Surprisingly my local business www.millingtonadams.com has virtually no customers in the local area. All our business seems to be done in London, North Yorkshire or the USA. This quality end of the fine art market is actually still creeping up in value. The key? Perhaps it is because this market is generally frequented by the super rich throughout the world, fashion does not matter to them, these customers have made it and know where they are going, so things purchased are all bought with a long term strategy in mind. They may one day sell what they have just bought and they know that in the long term quality sells and their investment will be relatively safe.
For instance, we have a piece of furniture at the moment that was made in about 1760 and for all intents and purpose is a chest of drawers. This piece was sold to its previous owner in 1963 at the Grosvenor House Fair in London for £2250, it has been used and enjoyed every day for the last 40 odd years and we have just sold it on for 2600% more than it was bought for in 1963, worth looking at?