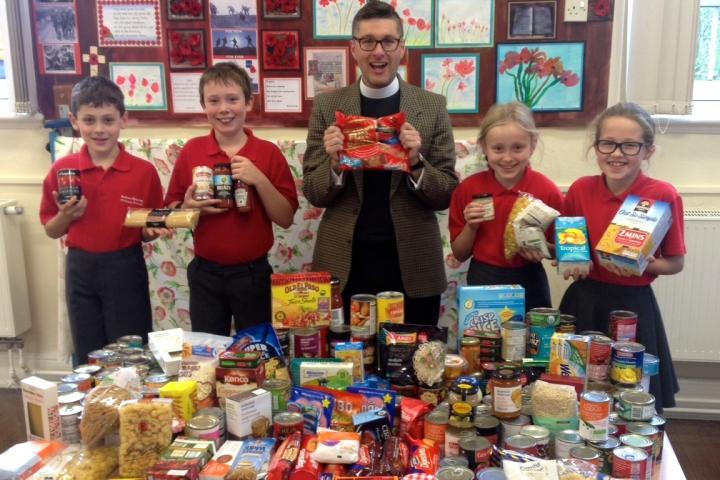 Children at Nether Alderley Primary School celebrated the harvest with a special assembly and food collection for the Oasis Centre in Gorton on Friday, 9th October.
Rector James Milnes from St Mary's church, who organised the collection, said: " The food which the children have donated will make a real difference to the lives of struggling families and individuals. I am really proud of all the pupils who brought something in, it shows more than anything their ability to think of others both in and out of school."
The Oasis Centre is a community day centre based in Gorton and serving the whole of East Manchester. The Centre is a lifeline for over 60 people a week including families living on benefits, asylum seekers and refugees, the homeless, people struggling with alcohol or drug misuse and mental health issues.